MAN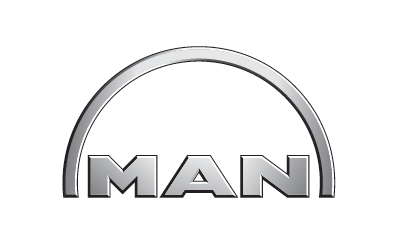 MAN presented its new commercial vehicles and engines during the reporting year, including its first ever van, the MAN TGE. MAN's new future program, launched in 2015, is making a substantial contribution to the brand's success.
BUSINESS DEVELOPMENT
In 2016, MAN presented the new TGL, TGM, TGS and TGX series vehicles with optimized powertrains. The D26 and D38 engines offer increased torque and an extra 20 PS of power output while also reducing fuel consumption. The 471 kW (640 PS) top-of-the-range version of the new D38 engine, which was previously reserved for heavy-duty vehicles, is now available for almost all versions of the MAN TGX D38. It generates up to 3,000 Nm of torque even at low revs. With the world premiere of the MAN TGE, the long-established, Munich-based brand has entered the van market. From 2017, this will make MAN a comprehensive provider for all transport needs from 3 to 250 tonnes. The newly unveiled NEOPLAN Tourliner rounds off MAN's bus portfolio with an entry model for the premium coach segment. The Power Engineering Business Area commissioned a gas-fired power station in China and a diesel power plant in Africa during the reporting year. A comprehensive package of measures was initiated to safeguard the future viability of the business area.
The economic environment remained challenging for MAN in the 2016 fiscal year. In South America, demand was down on the weak prior-year level. Meanwhile, the European commercial vehicle market continued to recover. Orders received by MAN were 2.3% down on 2015 at 105 thousand vehicles. Deliveries remained on a par with the previous year at 102 (102) thousand commercial vehicles, of which 10 (10) thousand were buses.
MAN produced 102 (101) thousand commercial vehicles in 2016, of which 10 (10) thousand were buses.
Incoming orders in the Power Engineering Business Area fell to €3.3 (3.4) billion as a result of the continued difficult situation in the shipping industry, economic difficulties in developing countries and emerging markets and the low price of oil.
SALES REVENUE AND EARNINGS
MAN Commercial Vehicles' sales revenue in 2016 stood at €10.0 billion, up 0.5% on the previous year. Operating profit before special items rose to €230 (−4) million. The operating return on sales before special items was 2.3 (0.0)%. Volume effects, improved margins in Europe and the future programs introduced had a positive effect. Restructuring measures in South America led to special items of €−0.1 billion; in the previous year, special items of €−0.2 billion were incurred for restructuring measures in Europe.
Sales revenue in the Power Engineering segment amounted to €3.6 (3.8) billion. There was a volume- and margin-related decline in operating profit before special items to €194 (283) million. The operating return on sales before special items was 5.4 (7.5)%. Restructuring measures led to special items of €−0.2 billion.
Commercial Vehicles delivered in 2016
PRODUCTION

Units

2016

2015

Trucks

91,902

90,581

Buses

10,225

10,244

102,127

100,825
MAN BRAND

2016

2015

%

Commercial Vehicles

Orders received (thousand units)

105

108

−2.3

Deliveries

102

102

−0.2

Vehicle sales

102

102

−0.2

Production

102

101

+1.3

Sales revenue (€ million)

10,005

9,958

+0.5

Operating result before special items

230

−4

x

as % of sales revenue

2.3

0.0

Power Engineering

Sales revenue (€ million)

3,593

3,775

−4.8

Operating result before special items

194

283

−31.4

as % of sales revenue

5.4

7.5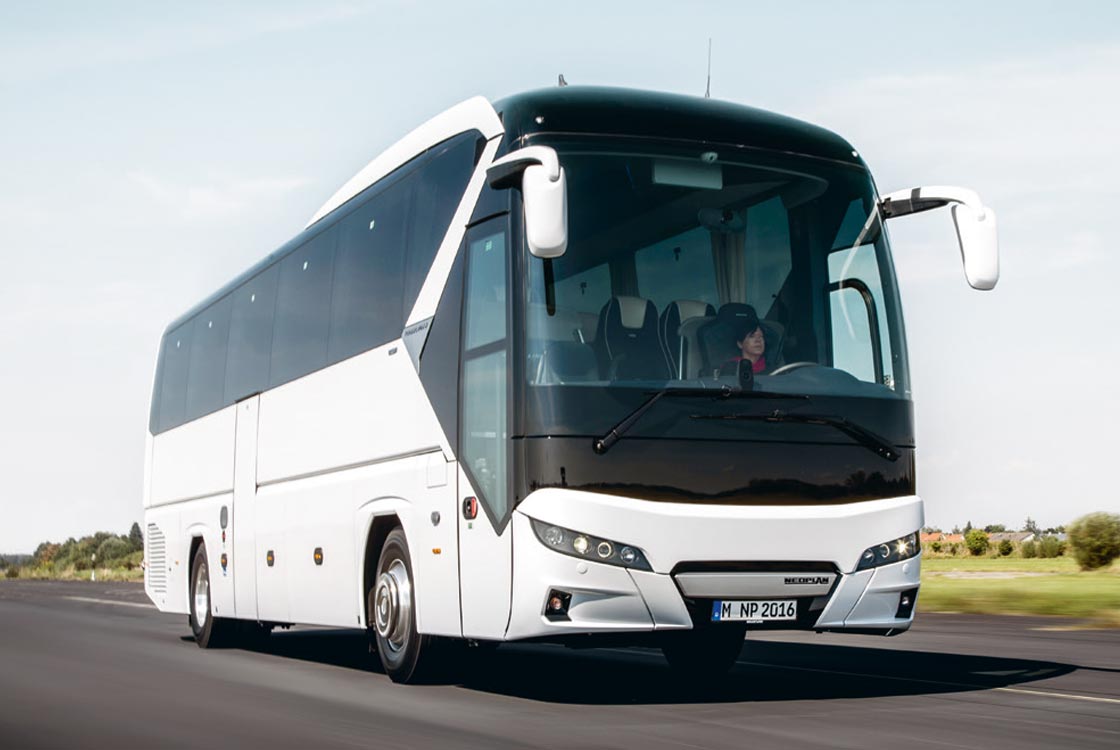 DELIVERIES BY MARKET
in percent